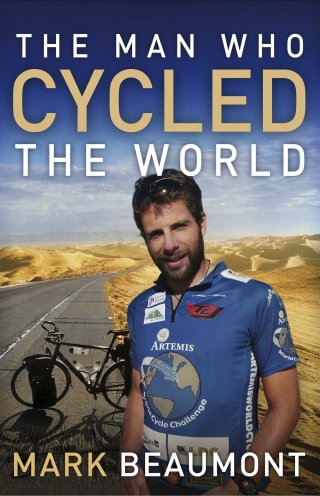 I'm always amused when I see posted entitled '11 cycling books you should read' when only 1 book applies. Thus was the case with a recent post on Cycling Weekly. I'm not really into racing so virtually any book about anyone who raced bicycles just won't appeal that much to me. So, yeah, 11 cycling books and 10 out of the 11 are exactly about that: racing! Sorry, fellas, gotta do better than that. Not everything that involves a bike has to be about racing.
However, there was one in the list that caught my eye. It was a book called The Man Who Cycled the World by Mark Beaumont. 18,000 miles in just 194 days and 17 hours. To put that into perspective, that's a little over 92 miles a day! That's insane!
But the book doesn't appear to be just about breaking records. It's also a bit of history on how Mark got there. My experience with stories like this is that every achievement has a string of successes and failures behind it. That's the real meat of the sandwich with any good story like this.
Reading stories about great achievements done on a bike are far more interesting than about those that involve racing. Definitely will add this one to my reading list.