A Cautionary Tale In Cockpit Upgrades
One of the areas that received a bit of attention in my most recent bike upgrades is the cockpit. The two components that were a bit of a challenge for me were the headset and stem. There were a few gotchas that I think other people considering upgrades to these components should be aware of.
Which Headset Standard Does Your Bike Use?
When I striped down my bike, one of the components that I knew needed to be replaced was the headset. One look at the sealed bearings told me that it was time. The bottom one was practically falling apart. Both sealed bearings were incredibly dirty. Just no way to rebuild the headset in any practical sense. It was cheaper to just replace the whole thing.
According to Marin, the stock headset on the Nicasio is a FSA No. 8D, what FSA calls an Impact headset. It's in integrated headset built for a 1 1/8" diameter steering tube. The thing to remember here is the word "integrated". That turned out to be super important.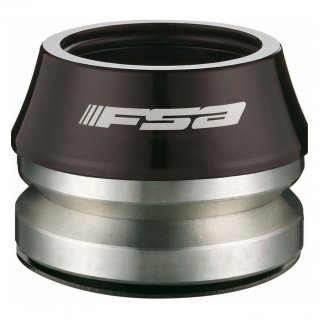 After taking the old FSA headset off, I put it in a Ziploc bag and headed to my local bike shop to get a new one. The gentleman that helped me looked at it and gave me one that he insisted was identical to the one I had...or what he thought was identical. What he gave me was an AheadSet TR Traditional threadless headset.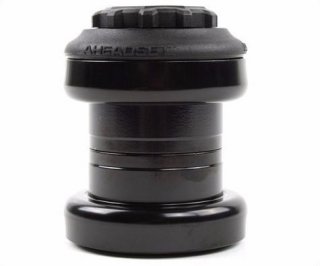 Me being completely ignorant, I bought it and installed it anyways and went on my way. However, something about it just didn't seem right to me. The top and bottom of the headset didn't match the FSA one. Plus, the top cover was plastic with a sort of rubberized area around it. Suffice to say it didn't give me a lot of confidence. I rode one big gravel ride on it and, afterwords, looked into replacing it.
One of the things I quickly learned was that the one I was given wasn't the right one to begin with. Reading the Park Tool blog post on Headset Standards, what I learned is that there's a big, big difference between a "traditional" threadless headset (also called a "conventional" headset) and an "integrated" one. What I needed was one that follows the Integrated Angular Contact standard, or IS as it's known.
After a bit of research comparing the original FSA to a variety of others on the market, I arrived at the Ritchey Comp Drop In Integrated Headset.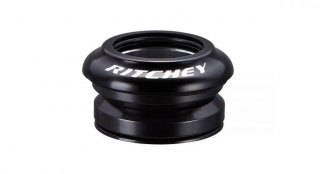 As you'll learn later, there's a reason why I chose the Ritchey headset over others I found. Because I don't have a tapered steerer I had to go with one that was of a lower profile. Nothing that a few spacers won't fix.
The lesson here is to be mindful of the type of headset that your bike uses. Being that this is the second biggest stress point on a bike (with the bottom bracket being first) it's incredibly important that you get the right headset. In my case, it's an integrated headset. The difference here is that the cups are built into the frame, whereas with a more conventional one the cups are part of the headset itself. Knowing this ahead of time would have saved me some frustration. Not only that, if I rode too much longer on that AheadSet headset I might have damaged my frame and steerer.
Be Wary of Adjustable Stems
One of the other things I looked at was my stem. In a prior handlebar upgrade, I switched out my stem for a Specialized Comp Multi Stem, the 75mm / 24 degree rise version to be exact. Or was it a 28 degree rise? That's the problem with this stem.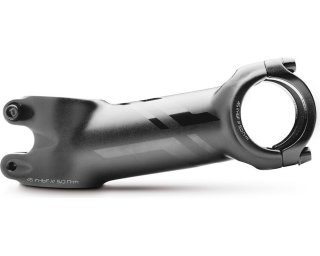 On paper, it seems cool: an adjustable stem that offers +/- 4 degrees in 2 degree increments. The problem I ran into was the shims used for making these adjustments. It works but you have to use the top cap it comes with. That in itself isn't a big deal but the use of shims didn't give me too much confidence in the stability of the stem. Plus, it uses two separate pieces for the face plate. While Specialized claims its a MTB compatible stem, I just can't see it being all that great under stress.
As such, I decided to switch it out for a Ritchey stem to match the headset. I chose a 70mm Ritchey Comp 4-Axis 30D stem which has a solid face plate instead of the two-piece design of the Specialized stem. To me, this adds more stability and should reduce the flex of the stem a bit where the handlebar meets the stem.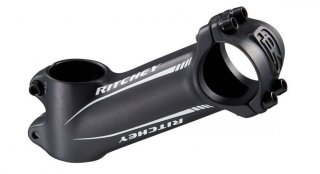 The angle and length of the stem close matches the prior stem pretty well. Based on the Stem Comparison Tool, the new stem has 9mm less reach and 2mm higher. That's based on a 24mm degree rise with the Specialized stem. With a full 28mm degree shim, it would more or less be dead-on with the Ritchey stem.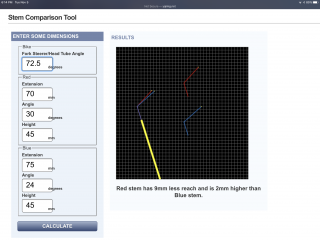 After riding with it, I can tell the Ritchey stem is darn close to the reach and height of the previous one. I wanted to stay with a stem that was relatively short but not too short. I definitely didn't want to go too much shorter so a 60mm stem was out of the question. I almost chose an 80mm stem but I felt that would actually throw the reach out a bit too much. A 70mm stem felt good for me.
Summary
The lessons learned here are pretty clear: Be exceptionally mindful of the purpose and compatibility of the components you choose for your bike.
In the case of the headset, make sure that you pay close attention to the type of headset your bike is compatible with. Not doing so could cause irreparable damage to your bike's frame and steerer.
With the stem, it pays to know what will work for the type of riding you're doing. A stem that is designed for primarily road might not provide enough support for gravel rides. Plus, extras like angle adjustability might not be as good as you think.
All in all, it pays to choose quality components. Now, that doesn't mean you have to spend a fortune. It just means you have to choose based on the goals you have for your bike. And take your time. Don't rush it. Do your research and make sure you're choosing wisely. Doing so will save you hours of frustration and could quite possibly add time back to your life. ;)